A happy farmer works with nature!A full 5-day experience at the farm: farmers and teachers will lead children through farming workshops, planting and harvesting, crop sampling, bug hunting, enjoy making farm fresh foods, learn how to do compost, arts and crafts, care for animals and interactive organic agriculture education. Open to 2nd-6th Grades.
Junior Farmers' Camp will be held from 7/29 to 8/2, 9:00 am – 3:30 pm. The camp fee is $200, $175 if registration is made prior to 6/15.
Do you know what the bees are doing every day? How do the densely-mixed bees live in an orderly manner? Although the little bees seem inconspicuous, their pollination behavior has a great effect on the balance of natural ecology! Little Parrot Farm is inviting Jose Amezcua, President of Beekeepers Association of Southern California, to tell you all about bees!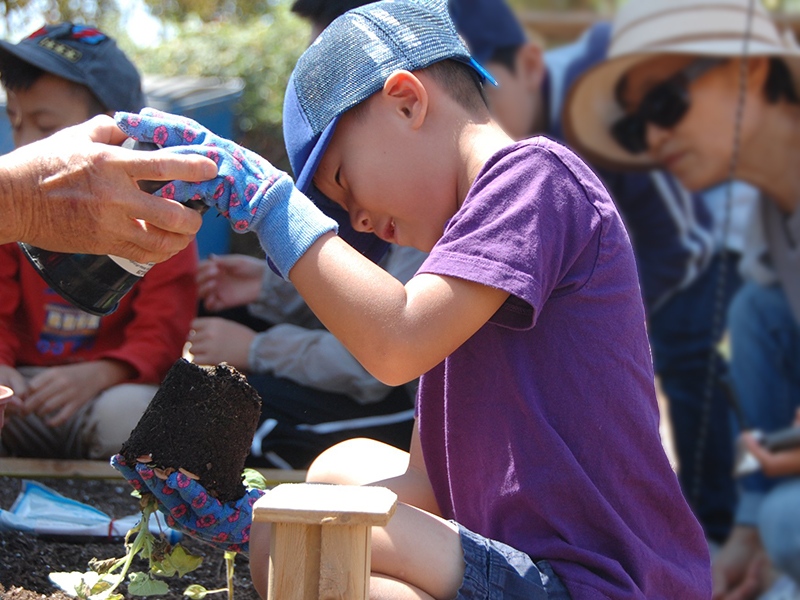 The mission for the Farm-to-Table Field is to inspire children to understand and love nature, and to develop a sense of interconnectedness and responsibility with the environment. Through hands-on and field experiences, children will discover the need and beauty of living in harmony with nature and be motivated to care for life and the environment.
Children's Harmony Workshop, Harmony Garden, Farm Lab, Workshop, Gourmet Kitchen Class, Petting Farm…
We hope to bring a sense of harmony to you! We farm using organic practices and promote organic gardening. We offer gardening classes, farm stand vegetables, educational tours, community farm and animal shelter! Follow us as we develop our farm!
We welcome and would appreciate your comments, suggestions, and any other thoughts you would like to share. Please use the form below or call us at (626) 986-4551.