– Shop Thursday 10am-Friday 10pm, pick up on Saturday 11:30am-1:00pm
(san gabriel: pick up at 1:30pm)
Experience how we "live in harmony with nature" with an hour-packed tour!
Discover how sectors of Little Parrot Farm work together to practice sustainable agriculture and "compassion-in-action" towards soil, plants and living beings. Interact and meet with our animals from the piggies, rabbits and guinea pigs, to the roosters, Muscovy ducks and alpacas!
All ages are welcome! $10 per person. Children under the age of 2 are free.
The high school program looks through the lens of the food system to discover the disconnect between human and the natural world by investigating the sources of current global problems such as climate change, deforestation, ocean eutrophication, and so on. Students not only learn the problems, but the science behind the problems, the solutions and the social impacts.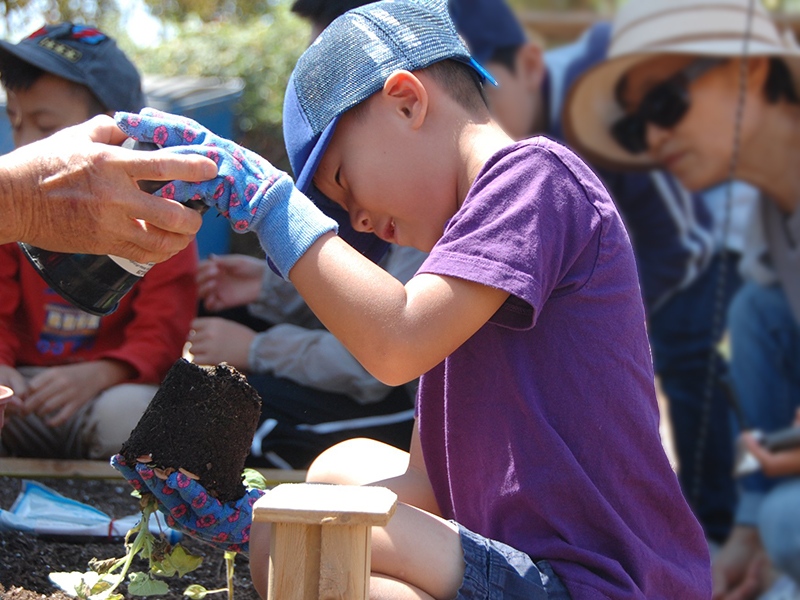 The mission for the Farm-to-Table Field is to inspire children to understand and love nature, and to develop a sense of interconnectedness and responsibility with the environment. Through hands-on and field experiences, children will discover the need and beauty of living in harmony with nature and be motivated to care for life and the environment.
We hope to bring a sense of harmony to you! We farm using sustainable practices and promote organic gardening. We offer gardening classes, farm stand vegetables, educational tours, community farm and animal shelter! Follow us as we develop our farm!
We welcome and would appreciate your comments, suggestions, and any other thoughts you would like to share. Please use the form below or call us at (626) 986-4551.