Even though one may not be able to visit the farm, but kids can learn from the teachers at the farm to manage their own garden, to make food, and how to extend one's body and mind!
Three different topics, each with 8 lessons:
🌟 Fun Garden 6/2~7/21 Every Tuesday
🌟 Green Chef 6/4~7/23 Every Thursday
🌟 Art, Yoga & Life 6/5~7/24 Every Friday
Always wanted to start planting something in your backyard but never knew how to start? Five backyard gardening classes will make you a gardener!
Date/Time: 5/3, 5/10, 5/17, 5/24, 5/31 Sunday 9:30-11:00am
Fee: Pay what you like: 0, $5, or $10 per class
Location: via ZOOM – After you pay, we will provide you with ZOOM ID & password for the online class.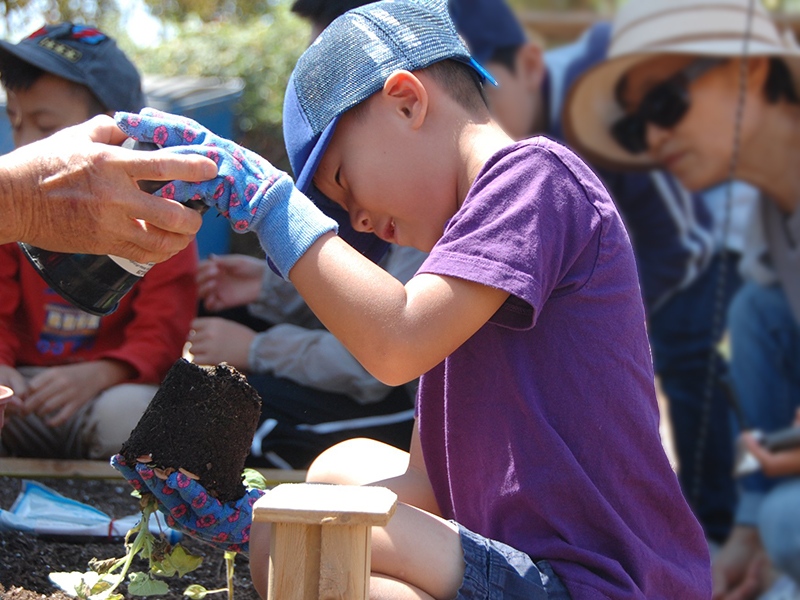 The mission for the Farm-to-Table Field is to inspire children to understand and love nature, and to develop a sense of interconnectedness and responsibility with the environment. Through hands-on and field experiences, children will discover the need and beauty of living in harmony with nature and be motivated to care for life and the environment.
We have Workshops, Community Kitchen, Farm-to-Table field trip, Animal fun, Community outreach, and Volunteer programs. These programs provide education that will benefit your body and mind. Through learning and experience, you will begin to discover the meaning of harmony between man and nature.
We hope to bring a sense of harmony to you! We farm using organic practices and promote organic gardening. We offer gardening classes, farm stand vegetables, educational tours, community farm and animal shelter! Follow us as we develop our farm!
We welcome and would appreciate your comments, suggestions, and any other thoughts you would like to share. Please use the form below or call us at (626) 986-4551.