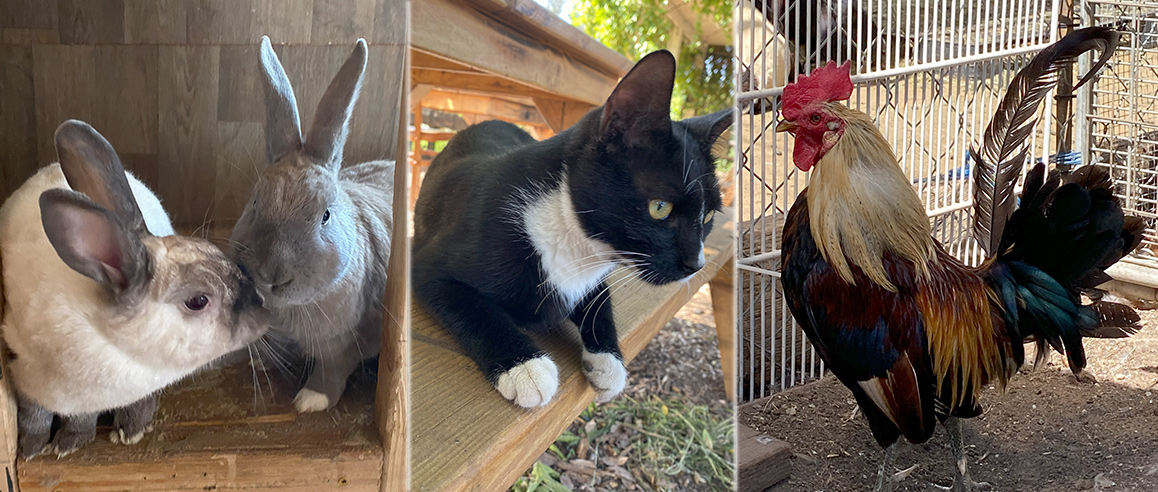 Our adoption service works to connect rescue animals with their forever homes. We make it stress-free to adopt at Little Parrot Farm – just fill out the adoption inquiry form, and we will contact you to schedule a visit!
If you have not decided to adopt, you may still help homeless animals by making a one-time donation or a monthly sponsorship of rescued animals.
Your help and support of our homeless animals is needed and appreciated! Bliss & Wisdom Charitable Organization (Little Parrot Farm) is a 501(c)(3) non-profit organization. Our Federal Tax ID number is 821050517. All donations are tax-deductible to the fullest extent permissible by law.
(Click each image for animal details)